Exploring New Frontiers
WSC 2002
December 8-11
San Diego
California
Keynote
Address
Addressing the Challenges of Aerospace and
Defense Initiatives Using Software Analysis Tools
Paul L. Graziani
Analytical Graphics, Inc.
40 General Warren Boulevard o Malvern, PA 19355-1245
Phone: (610) 578-1000
paul@stk.com
Aerospace engineers and operators have to manage tremendously complex geometries that change over time. Not long ago, engineers performed this detailed analysis with pencils, paper, slide rules, and sheer brainpower. The introduction of the calculator accelerated the industry's growth and, soon after, the evolution and integration of computers dramatically increased efficiency and productivity.
Aerospace, defense, and intelligence professionals are now poised to take the community to a whole new level through mission-specific software technology advancements. By leveraging sophisticated analysis tools, which incorporate dynamic two- and three-dimensional visualization to significantly aid in understanding and comprehending the information, users can attain new heights of productivity. Complex problems that once took weeks or months to complete, now take only seconds or minutes when employing software capabilities. In many cases, analyses that in all practicality were impossible to even contemplate are now quickly and easily completed, and their results have yielded major advancements in the industry and the world.
This keynote address will discuss and demonstrate how commercially available software tools are currently used by the aerospace and defense communities to make missions and programs a reality. Examples of real-world success stories involving defense/intelligence programs, commercial space applications, science missions, satellite anomaly resolutions, spacecraft de-orbits, and general public awareness programs will be addressed.
Speaker Biography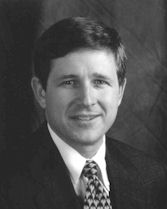 Paul L. Graziani is the President and Chief Executive Officer of Analytical Graphics, Inc. (AGI). He and two other founders created Satellite Tool Kit (STK), a commercial satellite analysis software for the space industry. Graziani began his career at General Electric Space Division in 1980 and left in January 1989 to start AGI. Graziani served as President of AGI from 1989 to 1991, when he assumed the role of chief technology officer. He has served as president and CEO from 1994 to the present.

In 1998, Graziani was named Aerospace Professional of the Year by the American Institute of Aeronautics & Astronautics, Greater Philadelphia Section. He was also a runner-up in the Ernst & Young 1998 Greater Philadelphia Entrepreneur of the Year Awards and a finalist for CEO of the Year in the sixth annual Enterprise Awards. In 1996, Graziani was named CEO of the Year by Space Vest Fund, L.P. for his outstanding leadership. In 1994, the Greater Philadelphia Section of the American Institute of Aeronautics and Astronautics awarded him the Ground Testing/Simulation Award for outstanding achievement in creating powerful software tools for the design, development and analysis of complex space systems.